by Ctein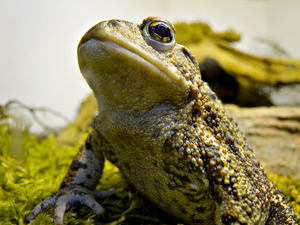 I hadn't planned on a third installment on this topic, but the level of interest in file recovery was so high that I decided a follow-up piece was an order.
I don't know why I should be surprised. Really, the worst thing that can happen to a photographer is losing their photos. That pretty well trumps any discussions of technique, aesthetics, or gear. If you don't have the photograph, all of that is pointless. So, for the record, this isn't a trivial matter, and this isn't a case of dwelling on minutia. If the subject really bores you, skip on to the next topic. Because, believe you me, it ain't the least bit boring when it happens to you. And it seems to have happened to way too many of us. 'Nough said? Back to the program in progress.
Following the many helpful suggestions I received from readers, I downloaded eight different image recovery programs to try out on my misbehaving card. One of them, Restorer 2000, wouldn't run at all on my system (Windows 2000, SP4) for some reason. Four of them couldn't find any photographs on the card: File Scavenger, FreeUndelete, Zero Assumption Recovery, and Lexar Image Rescue all failed to recover any files, no matter what search options I used.
Three of them, Smart Recovery, PhotoRec, and PhotoRescue, were able to recover 44 of the photos on the card. That's about two-thirds of them. One of those photos illustrates this column. All three programs recovered exactly the same files.
As a follow-up experiment, I formatted the card in the camera and set the data recovery programs loose on it, because it's been reported that in some cases recovery utilities do better with a "clean" file structure than a badly munched one. That wasn't true in this case; after I formatted of the card, none of the utilities found any photos to recover. But, hey, I got two-thirds of them back! I'm pretty damned happy.
The lesson to take home from this column is that if one recovery utility doesn't work for you, try a different one. And don't give up until you've tried every one you can find.
Next column will be something entirely different, I promise.
______________
Ctein