By Ctein
I've been a Photoshop user since version 2.5, so I've pretty much ignored Photoshop Elements. With good reason. Early versions of Elements lacked even the most basic tools that a serious amateur or a professional photographer needs, like curves (although there were third-party software hacks that would enable curves). Basically, Elements was a software package for duffers and for the casual snapshooter who needed something more serious than the tools built into Windows and Mac OS.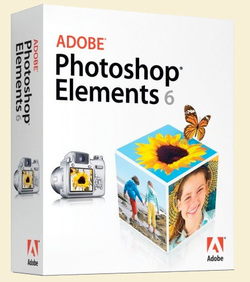 Things started to change with version 4, though it was still not a package I could recommend. With Elements 6 I think it's a whole different world. This is by no means cheap Photoshop (oh, if only!) but it's well worth the $80–90 price tag if you can't afford full-blown Photoshop or if you run a Mac and can't use Picture Windows.
Element 6 includes some serious professional capability. Adobe Bridge and Adobe Camera RAW converter (missing some functions of the Photoshop version), are built in. Elements 6 is only semi-16-bit aware, at about the level that Photoshop 7 was. But with Bridge and Camera RAW fully 16-bit capable and containing lots of correction tools, you can do pretty serious 16-bit work in Elements.
Elements 6 has curves and adjustment layers, but no 16-bit or curves adjustment layers. It supports multiple levels of undos, but there's no history brush. It includes the same Photomerge function built into Photoshop CS3, although that only operates on eight-bit images (that layer limitation again). I am a huge fan of Photomerge; I use it to routinely build panoramas out of quickly-made handheld photographs.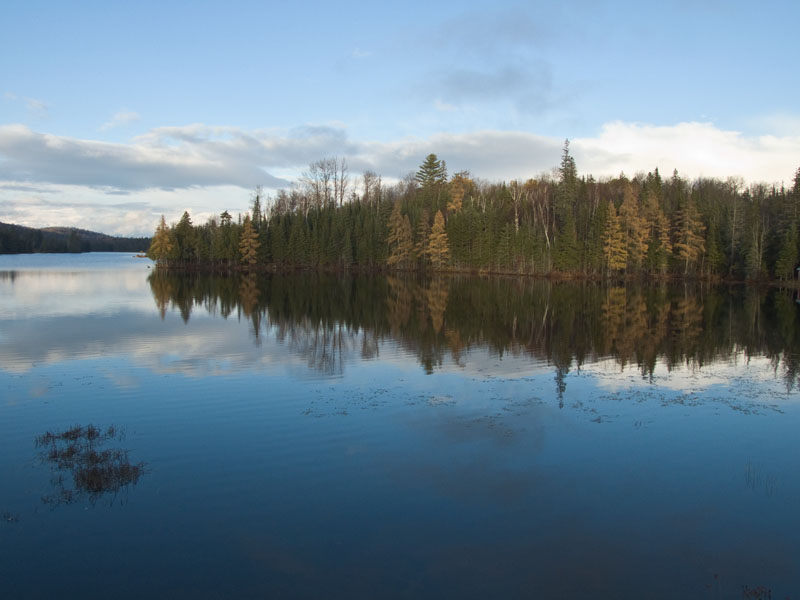 I really love making panoramas (as if you couldn't guess). I fired off these three handheld frames and threw them at Photomerge. Voila, a high-quality panorama! Click on the image to see a larger version.
Elements 6 even goes one step further, adding a new Photomerge Group command that can combine faces from several different images into one seamless result. Some folks may think that's cheating, but most serious portrait photographers I know long ago decided it made a lot more sense to get a good group portrait by combining faces from multiple photographs than trying by chance to get everyone to have their eyes open at the same time. I expect to see this in Photoshop "CS4."
Elements 6 incorporates Photoshop's Smart Sharpen (called Adjust Sharpness in Elements) and a stripped-down version of Lens Distortion (called Correct Camera Distortion). Adjust Sharpness is profoundly better than Unsharp Masking. Lens Distortion is, in my opinion, a little bit clunky (Picture Windows does this better) but it's a serviceable way to correct geometric aberration. You can't correct chromatic aberration in Elements. The "Convert to Black and White" function is pretty slick—good, and intuitive.
Stress tests
Performancewise, Elements is not on par with Photoshop. I ran the same Photomerge stress tests that I used to test Photoshop scratch drives a few columns back under Elements. Elements took about twice as long to render the same images. Positive note: Elements didn't choke when thrown truly massive panoramas like these. There's probably a file size big enough to kill Elements, but I couldn't find it.
I can't speak to the redesigned interface in Elements 6. It's just enough like Photoshop and just enough different to leave me fumbling for commands. That isn't Elements' fault; it simply means that I'm not competent to evaluate ease-of-use.
One area that could use improvement is the installer. Under MacOS, on a fast, late-2007 MacBook Pro, it took 25 minutes to run! It was so slow that the first time I tried the installation I thought the program had hung, so I killed the process and rebooted my system. No software glitch; it was just an appallingly slow installer. Don't ask me why.
I need to explore this program in a lot more detail for the next edition of my book Digital Restoration. If I run across cool things I failed to mention here, expect another column. Elements 6 is neither a trivial nor easily dismissible program; it's a really useful image processor.
_____________________
Ctein
Elements 6 Windows from Amazon
Elements 6 Macintosh from Amazon
Elements 6 Windows from B&H Photo