By Ctein

Towards the end of this article, Aman asked a good question about long-range raw files and why they make flat-looking photos. I felt the answer deserved a whole post.
To begin with, you need to understand that we don't have any way of directly viewing an 11–13 stop exposure range in a photo. A reflection print is good for at best 7–8 stops. A good monitor may add a couple of stops to that, under ideal working conditions. (Ignore manufacturers' claims of 1000:1 brightness ranges; they come from lab measurements that have little to do with reality.)
You can't directly render a long-range photograph any more than you can cram those extra four ounces in the can. So, how do you get all those tones into the photo?
The simplest approach is compression; drop the overall contrast by 30–40%. That's what you get when you do a straight RAW conversion, with highlight recovery, a black level set to 0 and a linear characteristic curve. It's a straightforward mapping of your original photograph, one that's a good beginning.
Unfortunately, it usually looks like crap. That kind of contrast reduction suppresses the tonal differences that give surfaces texture and interesting tonality; objects wind up looking boring and lifeless. Colors become desaturated, because saturation depends on value differences between channels, i.e., contrast.
Illustration #1, above, photographed with my Fuji FinePix S100fs, shows what I mean. The luminance range in this scene fills the entire 11 stop exposure range of the camera, but a monitor (or worse still, a print) can't display that kind of range. This straight rendering from raw doesn't engage the senses.
(I made about 120 photographs in direct sunlight that day, but I had one heck of a time finding ones I could use for this article. Only five photos came close to using up the full exposure range of the camera. None exceeded it. Once more, I say: most of the folks who are complaining about the "limited" exposure range of digital cameras need to better explore how to use their cameras.)
How do you make a photograph like this look better? Find ways to accentuate the tonal differences, especially in the midtones, without throwing away highlights or shadows. The easy way to do that? Apply an S-shaped curve to the photograph, (illustration #2, below, upper left quadrant. Click on the image to see it a little larger). Highlights and shadows aren't clipped; they're merely compressed to allow the more important midtones to be expanded, improving their contrast. Color saturation is improved and the photograph looks clearer and more immediate.
For more emphasis in the highlights and shadows, Photoshop's Shadow/Highlight tool works a lot like split-filter dodging and burning-in the darkroom. It locally adds contrast to the end tones without excessively compressing the midtones (upper right quadrant).
Wide radius unsharp masking globally improves tonality and brings out texture is (see "How To Improve Digital Print Tonality"). It strongly emphasizes local differences in contrast without substantially increasing overall contrast. (Illustration #2, lower left quadrant.)
There are specialized tools that can do amazing things, adding snap and sparkle to a dull long-range photograph without altering the overall contrast one bit. My current favorite is ContrastMaster, a plug-in of daunting complexity that gives me pause. I won't even try to tell you how it works (I'm nowhere near entirely understanding it) nor how to use it, which would take a small book. I simply present one result in the lower right quadrant of illustration #2. This is only one of dozens of distinctly different interpretations I could have given the original photograph using this plug-in. The two illustrations below show a different ContrastMaster rendering, exaggerated for clarity. Same overall contrast range, same overall brightness, very different local tonality!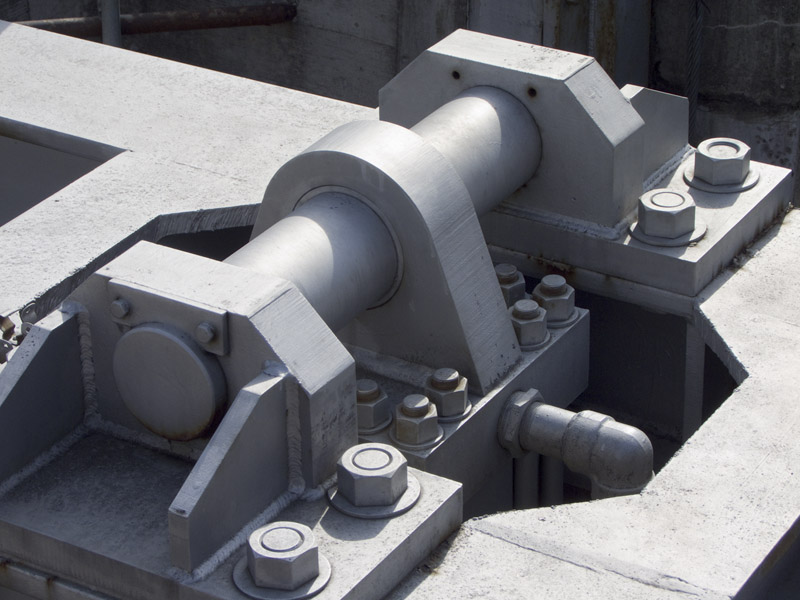 Main point is that there are myriad ways to skin this cat. All the examples in illustration #2 look a lot better than the straight rendition in illustration #1 (at least at full size on my calibrated monitor; who knows how they'll look scrunched down on the website. Remember, if the words don't seem to fit the illustrations, believe the words). There is no best or right rendering; that's where the art comes in. And if you don't my local contrast choices, go try some of your own!